[vc_row uxb_theme_class=""][vc_column uxb_theme_class=""][vc_column_text]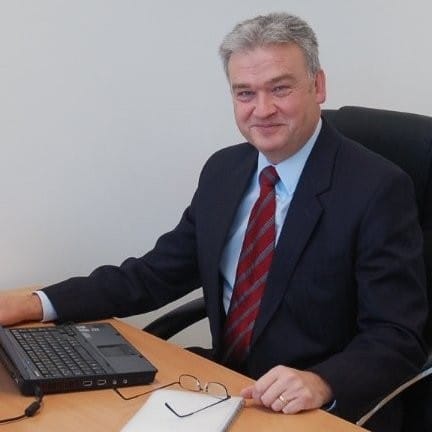 In our new interview series, we talk to industry-leading product providers to learn more about their roles, changes in the industry and hot topics in the field.
In our first interview, we talk to Peter Mortimer, Sales Manager at Showersave. Peter targets new build residential, social housing refurbishment and all non-residential buildings with multiple showers.[/vc_column_text][vc_column_text]So, Showersave is a services item, how sustainable are they?
Showersave is a very sustainable product. It recovers a large percentage of the energy in the warm wastewater being thrown down the drain. Then at the "end of life," all the materials used in the construction of Showersave (other than the connection fittings) can be recycled.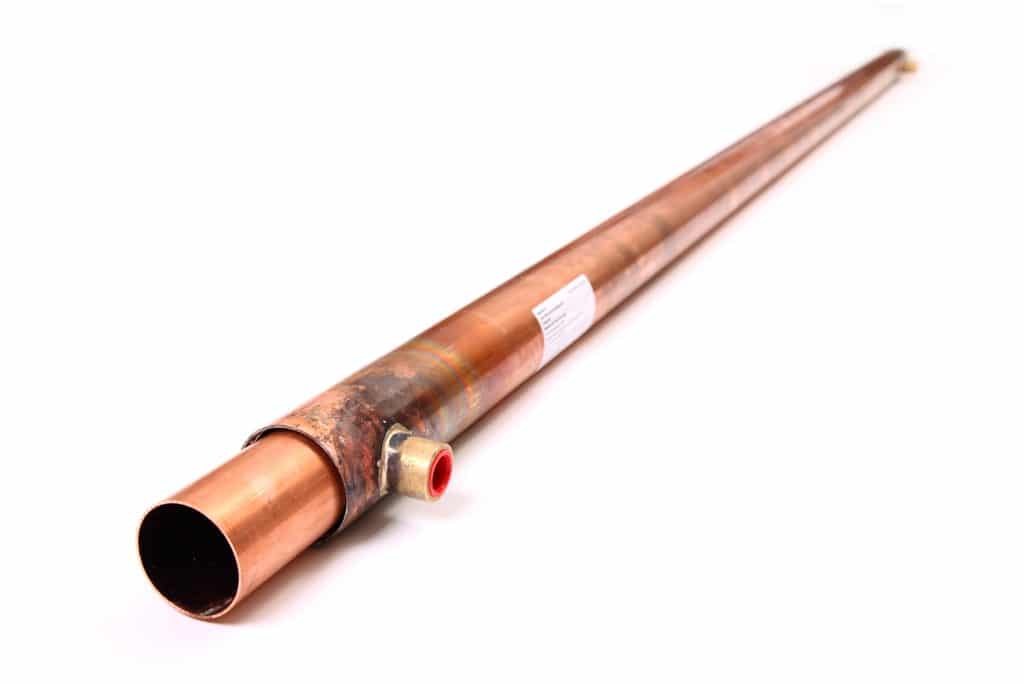 What exactly is wastewater heat recovery and how much carbon does it save?
Waste Water Heat Recovery is the capture of the residual energy contained in the waste shower water being thrown down the drain. In simple terms, it is a counter flow heat exchanger that uses the warm waste to pre-heat the incoming cold water and typically saves between 200 – 300 kg CO₂ per year. This will, of course, depend on the number of occupants and frequency/duration of showering that takes place, but to a family home, this is a beneficial improvement.
I understand your products are manufactured in Holland, who is the team there, and how do they help in developing your products?
We have a small manufacturing team of 8 people in Holland headed up by Harry Muller. It is a very stable workforce which means that we have built up a great deal of experience since the first units were made in 2008.
Is Showersave classed as a renewable and if so, when did this classification change from low carbon technology?
Yes. When the Renewable Energy Directive REDII was republished in December 2018, the recovery of energy from wastewater was classified as a Renewable technology.
What does 'WRAS approved' mean, and is it maintenance free? What does that mean in terms of importance to both builder/developer and homeowner?
WRAS (Water Regulation Advisory Service) is an important aspect of the credibility of Showersave. Developers invariable aim to install WRAS approved products because this can be an important issue with the NHBC insurance cover on a new build. It is worth noting that not all WWHR systems are WRAS approved, so by having this important recognition, an installer can be confident about Showersave.
Careful design has meant that most Showersave systems work with just gravity and water pressure. This means there are no moving parts and so minimal maintenance is required. The Showersave units sit, "buried" in the fabric of the building, delivering energy efficiency year after year. To an HA or PRS scheme, this zero cost of ownership can be a strong financial consideration.
Are all Waste Water Heat Recovery systems manufactured from copper? Why do you use this material?
Not all WWHR systems are manufactured exclusively from copper. However, at Showersave, we believe that the thermal conductivity properties of copper do provide an important operational advantage to our systems. This means that in all categories of WWHR, the Showersave systems are the highest performing units available.
With Domestic Hot Water becoming the focus of Energy use, how do you feel your products will help in meeting compliance for ADL 2020 and the Future Homes Standard?
Showersave WWHR will deliver an import benefit to future home standards. As we build ever-better insulated houses if we do not address the wasted energy being thrown down the drain, we will miss an important opportunity. The government aim is to move ever closer to zero carbon homes; at Showersave, we believe that we have a significant contribution to make in achieving this target.
How is your company engaged with BEIS, the BRE and legislation in general?
In 2008 WWHR did not exist in the UK market. So from the outset, Showersave has led the way in engaging with policymakers to establish the criteria by which energy recovery from wastewater can be factored into a building design. Over these 12 years, we have built up a detailed understanding of how energy efficiency technologies are recognised by government agencies within the building regulations.
We appreciate the construction industry is in a delicate position at present, and developers are likely to need to cut build costs, how can Showersave help?
It is not uncommon to find developers have over-specified building designs by incorporating an expensive technology when a simpler, low maintenance solution like Showersave is available and capable of delivering similar benefits to the SAP calculation. Developers aim to deliver a quality product that can provide a family with many years of comfortable accommodation. If Showersave is incorporated into the design, then that house will be simpler to build and more economical to run.
Finally, Peter, is Showersave, a member of any organisations actively involved in addressing the Climate Emergency issues?
Yes, we take every opportunity to engage with industry organisations actively involved with this very important objective. In particular, we view our membership of the Sustainable Energy Association and the good work they do in representing the views of small manufacturers like ourselves as hugely beneficial. Also, we have had an active association with the London Energy Technology Initiative (LETI) which for those that don't know is a voluntary group of industry professionals that has been successful if feeding information into the Mayor's office and the impact of building energy standards within the London Plan.[/vc_column_text][vc_column_text]For further information on Showersave please visit www.showersave.com.[/vc_column_text][/vc_column][/vc_row]