Briary Energy: Your one-stop shop for accurate SBEM calculations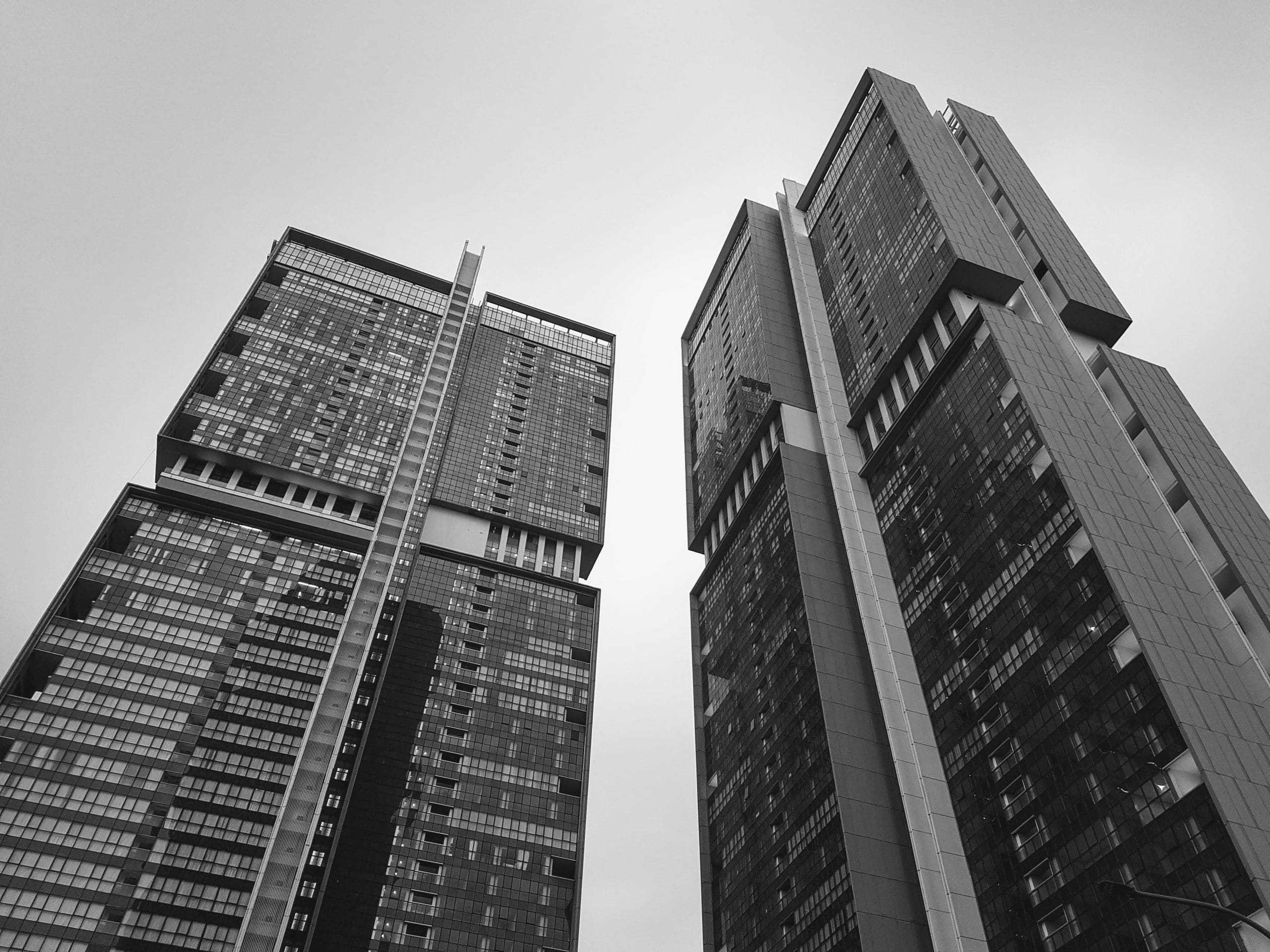 Do you have a property project involving a commercial new-build or a significantly sized extension to an existing non-domestic building requiring SBEM calculations?
Are you looking for ways to improve and optimise your energy strategies, as well as meet your statutory energy-efficiency requirements?
If so, then you need professional help from Briary Energy.
Briary Energy offers an extensive range of services and advice to property developers, architects, self-builders, landlords, investors and planners from both the public and private sectors. We assist businesses in meeting the challenge of producing better, more sustainable buildings by offering an extensive range of services and advice.
Our team can help you comply with the relevant sections of the UK's Part L of Building Regulations. We can also help predict the accurate energy consumption and carbon output of your building which will minimise running costs. In addition to this, we guarantee an energy-efficient building design in order to avoid any repercussions – if, for example, your project failed to meet the Government's current emissions targets. Our team can also guarantee accurate Simulated Building Model Energy (SBEM) calculations – you can lessen your worries by leaving it to the SBEM experts.
SBEM is a tool for demonstrating the energy efficiency of non-domestic buildings, both new and old.

SBEM is the abbreviation for 'Simplified Building Energy Model.' It's a government-approved method for calculating the amount of energy needed to heat, cool, ventilate, and light a non-dwelling structure.

Based on a 12-month period of 'normal' use, it provides a realistic representation of the building's energy and carbon dioxide emissions, as well as its energy efficiency (or lack thereof). Offices, warehouses, retail units, restaurants, leisure centres, and retirement homes are examples of non-domestic structures.
Ensure that the Building Emission Rate (BER) isn't greater than the Target Emission Rate (TER).
Assess the fabric of the building.
Assess for energy efficiency, all ventilation, heating, cooling, water heating, and permanent lighting systems.
Set down control measures designed to reduce solar gains in summer, thereby reducing the need to install air conditioning.
Ensure that steps have been taken to allow the building to function energy efficiently.
There are two formats for SBEM calculations: one covers new builds (L2A); the other deals with conversion and extension work (L2B). The most important purpose of SBEM figures is to create a BRUKL (Building Regulations Part L) report which generates a brand-new EPC, or one that has recently been updated.
What do SBEM calculations do for me?
SBEM calculations are mandatory under Part L (England & Wales), Section 6 (Scotland), and Part F1 (Northern Ireland) of Building Regulations. These are all documents relating to power and fuel conservation. SBEM calculations were introduced with the 2006 UK Building Regulations.
SBEM calculations are a prerequisite for any new or updated Energy Performance Certificate (EPC) and give a property rating ranging from one to one hundred – the higher the number, the higher the efficiency. It is illegal to sell or rent out a commercial building that has no EPC.
What information goes into an SBEM?
For us to produce an SBEM report, our customer needs to provide the following information. The list is not exhaustive but it'll give you a fair idea of what we need:
Floor plans
Elevations
Sections
Site Plans
Insulation type and thickness
U-values for all openings
Heating system specifications
Details of the method used to produce hot water
Lighting specifications (including lighting controls)
Cooling and ventilation specifications
Details of any renewable technologies
Accredited building details
It's important not to over-simplify SBEM calculations, however. Final figures are dependent on the nature of the construction: new build, conversion, or extension. In all cases, two reports are generated — new builds require design stage and as built reports. Conversions and extensions are governed by L2B SBEM Calculations and give rise to a notional and a proposed report.
Expert team that saves you time and money on energy assessment
-Accurate energy consumption predictions and an energy-efficient building design help building occupants save money on energy bills.
-Carbon output predictions help you play your part in reducing your carbon footprint.
-Helps you avoid any legal repercussions for not complying with Building Regulations.
-Accurate calculations that will help you get the most out of your energy assessment.
-A higher chance of getting your Energy Performance Certificate approved.
-Lessen your worries by leaving it to the experts.
-Save time and resources by trusting our team.
-We have the knowledge and experience to get the job done right.
Local, experienced, and certified energy assessors
-The company has been providing quality services for over 10 years.
-The team is fully trained and qualified to work with SMAS Worksafe.
-The company is dedicated to providing the best possible service to its clients.
-Certified and experienced energy assessors will save you money on your build.
-We work with 371 local authorities to ensure our clients get the best possible outcome for their projects.
-Have peace of mind knowing that your assessor is both certified and experienced.
L2A SBEM New-Build Calculations
Design Stage
We:
Scrutinise and pass the property's construction details before construction starts;
Use specialist SBEM software to generate a TER rate and show BER compliance; then
Create an assessment of predicted energy use.
As Built Report
On completion of the project, details of the construction are assessed afresh and final calculations are added, e.g., the designated type of boiler model.
The EPC derives from this report.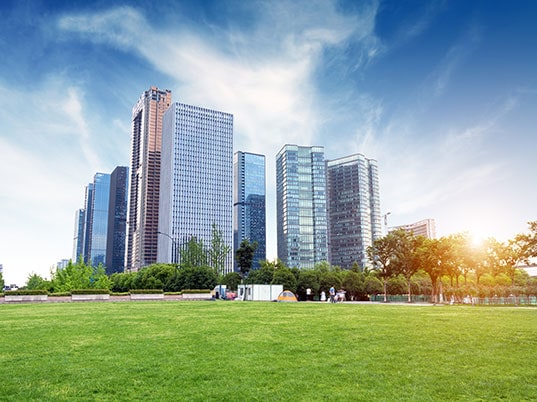 The Calculation of L2B SBEM (extensions and conversions)
Notional Report
We:
Carry out an assessment of the construction of the whole property, in addition to the proposed extension or conversion.
Create a benchmarked data report.
Use specialist SBEM software to generate a TER rate and to prove that the building is compliant with BER regulations.
Proposed Report
We:
Use benchmark data for existing components. Actual performance data are used for new or upgraded components.
Use specialist SBEM software to generate a TER rate and to prove that the building is compliant with BER regulations.
Pass the property only when its performance values are lower than benchmarked standards.
Also check that overall BER measurements are lower in the proposed report than in the notional report.
We will replace the existing EPC with a new EPC, where SBEM calculations demonstrate that all building performance values are lower in the proposed report than in the notional report.
At Briary Energy, we take care of the behind-the-scenes work so you can focus on your project
At Briary Energy, we know how much time and effort goes into planning your next project. That's why we've created a service that lets you focus on the project itself, while we handle all the behind-the-scenes work of getting your energy statement and SBEM calculations done right.
We offer a price scheme that includes limitless advice on how best to get the project to meet Part L of Building Regulations, as well as an in-depth toolkit for improving your assessment process. If you're looking for even more customisation, we can provide custom on-site testing for your project.
Our clients tell us they love our prompt response time and competitively priced services – and so will you! All in all, our goal is simple: help you succeed with your next project by making sure your energy statement and SBEM calculations are up to scratch from start to finish.
Scheduling SBEM Calculations
Two SBEM assessments are required: one at the beginning of the building project, and another at the end. We can produce an SBEM calculation at Design and As-Built Stages.

Design Stage SBEM Calculations

Design Stage SBEM Calculations must be produced before building work starts, so you should submit an SBEM report and Building Control/ Warrant Application to a Building Control Body or Verifier (Scotland) without delay or building work cannot start.

As-Built Stage SBEM Calculation

On completion, As-Built SBEM Calculations are needed to ensure that the finished building remains compliant.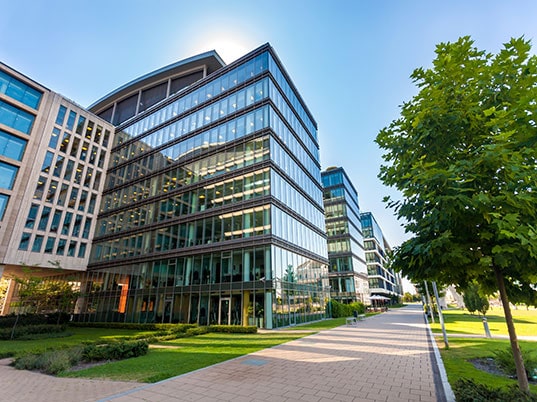 Briary Energy: The best and most reliable consultants
"Excellent service from Briary Energy from my initial telephone conversation to the quick turnaround on water calcs and SAP reports. Thanks". – Andrew Barry

"Thank you and to the BE team for all your hard work this year, I would class you guys as our best and most reliable consultant and we really appreciate you". – Rebecca Lawton

"Thank you for all of your hard work for this scheme, never said no, never delayed always received on the day of EPC request or the next working day, just totally brilliant at all times". – Jeffrey Hughes
Don't wait any longer, it's time to take action!
Let's do this.
You're ready to make a change. You're ready to get started on your building project. And at Briary Energy, we're ready to help you make it happen. If you have any questions, just give us a call on 0330 223 6960 or send us an email to info@briaryenergy.co.uk and we'll be happy to help you out! You can also find a host of more useful information in our frequently updated Briary Energy blog.
The short answer is yes. Post-construction — once all works have been completed according to SBEM specifications — an Energy Performance Certificate (EPC) is created using SBEM figures. If you have engaged us to carry your SBEM calculations, we will supply your EPC free of charge.
You can rely on us for exceptional service:
We can carry out SBEM calculations for projects of any size.
We will review all specifications and plans.
We will offer recommendations, and make sure we meet your deadlines.
We will supply your Energy Performance Certificates (EPCs) free of charge.
Our staff are all accredited experts, highly experienced in their field.
We can offer cost-effective neutral advice on how to increase the energy efficiency of your property.
We take pride in having a fully trained team of professionals, dedicated to helping you meet your deadlines. We will keep you up to speed throughout the process. If it suits you, we are always willing to engage directly with your Building Control Office or Design Team.
Our assessors are CIBSE qualified to Level 5. This means we are qualified to carry out SBEM calculations on the most complex projects — those which incorporate, for example, atriums and complicated ventilation systems.
Dynamic Simulation Modelling
DSM software is designed to calculate data for new build commercial properties. It is also highly accurate and takes account of other external factors capable of impacting on energy consumption.
DSM software comes into play with large scale complex constructions such as airports, shopping centres, or sky-scrapers. But the software can prove very useful for those customers who want a more detailed analysis for their intended non-domestic project.
In commercial buildings we use Dynamic Simulation Modelling (DSM) to provide much more detailed and accurate SBEM and SAP calculations using a 3D model of your building. This model enables us to analyse:
Thermal Performance / Construction
Renewables and Technologies
Energy usage
CO2 Emissions
Overheating
Daylight / Sunlight Assessment
Ventilation / Airflow
Occupant Comfort
BREEAM / LEED Performance
Briary Energy typically use DSM for large developments such as hotels and office blocks.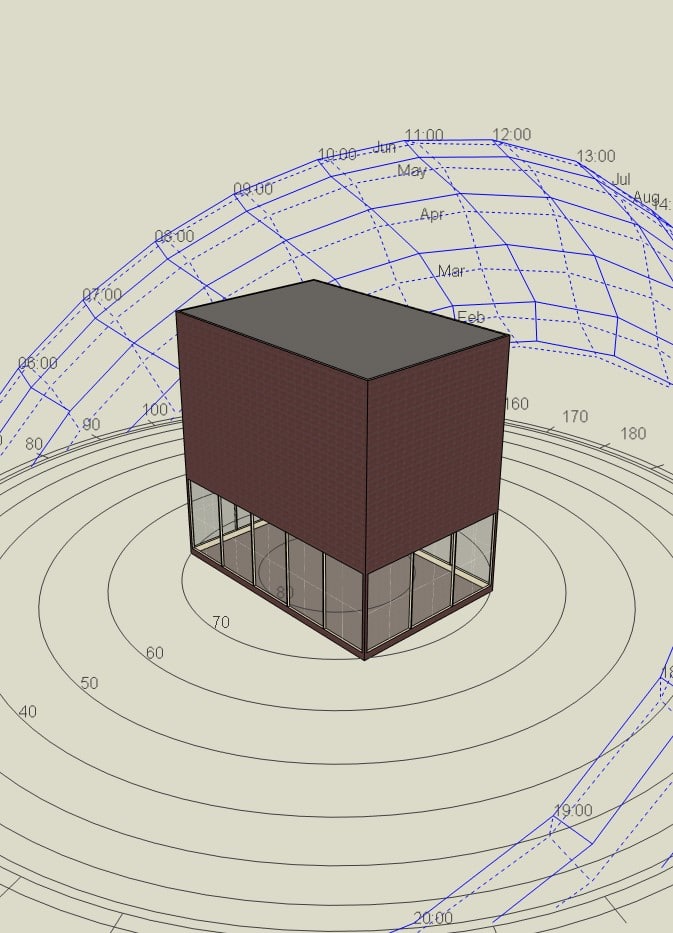 Get answers to all your SBEM questions now!
What does SBEM stand for?
SBEM is the acronym for 'Simplified Building Energy Model'. The methodology that has been approved by the government calculates the energy that's needed to light, ventilate, heat, or cool a building not used as a dwelling. SBEM calcs demonstrate the energy performance of both new and existing commercial (i.e., non-residential) buildings.

SBEM (Simplified Building Energy Model) is one of the most important calculations that can be done when it comes to understanding energy efficiency in a building. SBEM calculations measure energy efficiency, taking into account the size, shape, and orientation of a building and the materials used for construction. By understanding the energy efficiency of a building, you can make improvements and cost savings on energy bills.
What is an SBEM assessment?
A Simplified Building Energy Model (SBEM) assessment is a government-approved methodology used throughout the UK in order to calculate how energy-efficient commercial properties are. An SBEM report takes into account the size, geometry, orientation, construction, and systems of a building to calculate the amount of energy it uses monthly and its carbon emissions.
What is the purpose of SBEM?
The Building Research Establishment (BRE) has developed SBEM as a software tool to analyse and calculate non-domestic building energy performance. SBEM is intended for use in commercial, non-domestic buildings and supports the National Calculation Methodology (NCM), the Energy Performance of Buildings Directive (EPBD), and the Green Deal.
How much does an SBEM cost?
Investing in an SBEM report can be an incredibly cost-effective decision for any business. The cost of an SBEM report is surprisingly affordable and can be a great way to save money and reduce your energy costs in the long term. Not only that, but you may also be eligible for certain government grants and subsidies, depending on the nature of your business. Investing in an SBEM report is a win-win for any business looking to reduce its energy costs.
What is the difference between SAP and SBEM?
SAP and SBEM are both energy assessment systems used to calculate the energy performance of buildings to check they comply with the relevant sections of Building Regulations. However, there are notable differences between the two. SAP is used on dwellings, while SBEM is used for non-domestic properties. SAP focuses on the ways homes are lit and heated, while SBEM calculations are more tailored to the specific proposed use of the building.
You need an SBEM if you are planning a non-domestic, new-build property, such as a shop, factory, restaurant, or office. There are some exemptions, such as places of worship. You may, in some instances, require an SBEM if you are planning a significant extension to an existing property. There are also some grey areas, so if you arent sure whether an SBEM is required or not, contact us, and we will be able to advise. SBEM calculations provide an accurate and thorough assessment of your building's energy performance, giving you the data and information you need to make better decisions about how to improve your energy efficiency.
Is SBEM required for a refurbishment?
SBEM is typically an essential requirement for any non-domestic refurbishment project. It is a crucial tool in ensuring the property meets the mandatory Building Regulations requirements. For a successful refurbishment project, SBEM calculations should be undertaken to demonstrate compliance with the regulations.
What does SBEM stand for in SBEM calculations?
SBEM stands for Simplified Building Energy Model. This involves a series of calculations made and used to determine the energy efficiency of a building. It is a cost-effective way to assess how energy is being used in a building, allowing the energy efficiency of the building to be improved. SBEM calculations are essential in ensuring that non-domestic buildings meet current Government emissions targets and are built to the highest standards of energy efficiency, helping to reduce carbon emissions and save money.
What is a BRUKL output document?
BRUKL output documents are those that calculate a non-domestic building energy rating. The term BRUKL stands for Building Regulations UK, Part L and is often used interchangeably with 'SBEM (Simplified Building Energy Model) report'. The SBEM is the most common methodology used to produce a BRUKL output document.
A Building Regulation UK Part L (BRUKL) report lays out the energy usage and fuel conservation methods used in a non-domestic building. The document reports on the likely emissions of a building and is used throughout the building process to monitor the extent to which the property complies with the relevant regulations.
What is Dynamic Simulation Modelling?
Dynamic Simulation Modelling (DSM) refers to a software package that has been designed to predict the energy performance of larger and/ or more complex commercial buildings which are required by the relevant regulations to hold Level 5 EPCs. A few examples of buildings that need Level 5 EPCs are shopping centres, skyscrapers, and airport terminals.
SBEM, or Simplified Building Energy Model, is a powerful tool that uses a range of data to accurately calculate a non-domestic building's energy performance and carbon footprint. This is crucial for meeting regulations and reducing energy costs, as it can be used to identify areas for improvement and implement cost-effective solutions. SBEM can also be used to highlight potential savings and support the achievement of environmental targets. With SBEM, you can determine the energy efficiency of a building and make sure it's working to its full potential.
What exactly does an SBEM Calculation offer?
Commercial SBEM calculations indicate the carbon footprint of the surveyed building as required under Building Regulations Part L. These calculations demonstrate energy costs and carbon emissions resulting from the proposed design.

Changes are often made as the project progresses, in consultation with architects, developers, or customers, to make sure that the building is always in full compliance with current regulations. We recommend that you engage an official accredited consultant before committing to your final design.
What is the difference between an SBEM and EPC?
SBEM and EPC are both energy-related assessments conducted on buildings in the UK. An SBEM is an energy performance measurement of the whole building, which is used to gain an Energy Performance Certificate (EPC). The EPC then provides a rating of the building's energy efficiency and carbon emission levels. The SBEM is an essential prerequisite for an EPC, as it provides the data necessary to calculate the EPC rating.
What is an EPC assessment?
An EPC assessment is the process carried out to produce an Energy Performance Certificate (EPC) on a building. The EPC assessment calculates how energy-efficient a property is and how much it will cost to heat and light it on a scale of 1-100. Properties are graded into bands A to G, where A is most efficient, G is least.
Do I need an EPC for SBEM?
An Energy Performance Certificate (EPC) is drawn up after an SBEM assessment has taken place. The EPC states the energy-efficiency rating of a property and is a legal requirement for any sale or rental of a non-dwelling. Building Control will also require an EPC before they will sign off on a property.
There is no pass or fail with an EPC, but the document informs potential buyers and tenants of the energy efficiency of a property. A very poor score may adversely affect your chances of selling or leasing out your building. Your EPC grading is based on data drawn from a commercial building energy assessment such as an SBEM.
How long is an EPC valid?
An EPC is valid for a period of ten years and within this period, can be utilised any time a property is sold or leased out. After the ten-year period is up, a new commercial building energy calculation must be carried out and an EPC produced if the building is to be marketed for sale or rented out thereafter.