Baltic Wharf is a prestigious development of apartments and hillside homes, situated a short walk from the market town of Totness in South Devon. It is on a site of a working boatyard adjacent to the River Dart. As the second oldest borough in England, this historic market town is reputed to have more listed buildings per head than any in Britain.
The development has been carefully designed to complement the areas existing history and architecture, and new homes here feature natural slate tiles and stone and timber clad finishes.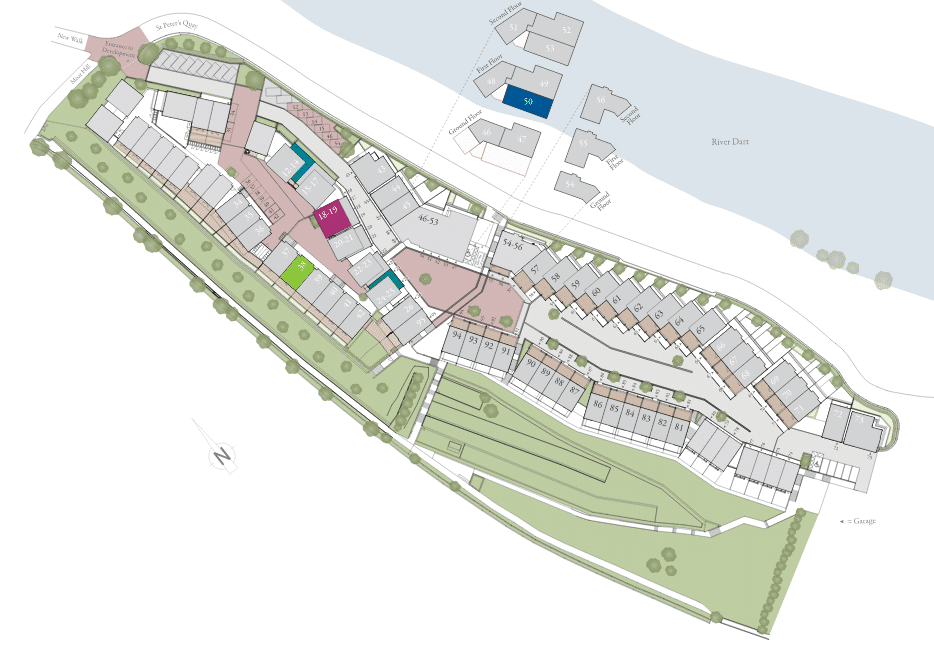 The project falls within the South Hams District Council, and all dwellings had to comply with Code for Sustainable Homes Level 4 (CfSH4) under Building Regs Part L 2010. There was also a requirement for 10% of energy requirements to be produced on site by renewable energy sources. We were introduced at planning stage, and invited to meetings with the architect (Stride Treglown) and developer (Bloor Homes), as well as a local consultation process which helped gain planning consent without any objections.
We proposed a specification to achieve low u-values, combining a desired mix of timber frame and masonry units; highly efficient gas heating system with Flue Gas Heat Recovery to each of the 95 units; calculated linear thermal bridging detail; a design air permeability of 4.0 was set (and achieved) on all plots; IG Hi-therm lintels were used; Greenwood System 3 Ventilation was installed; and Waste Water Heat Recovery was installed to selected plots, to ensure 25% improvement on Target Emission rate was achieved.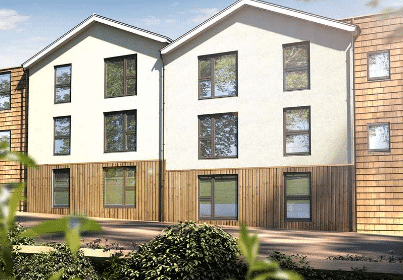 Further Code 4 compliance was tricky given that private areas were restricted, meaning no provision for Water Butts or Cycle Sheds. Security credits, along with Considerate Constructors, Site Waste Management, Recycling, Composting, and Surface Water credits were all maximised. Daylighting was calculated for each plot, ensuring maximum possible credits.

In consideration of High Efficiency Alternative Systems, we found that Solar Photovoltaic was the most viable solution in meeting the 10% energy demand target set by South Hams DC. Given that all plots were positioned to have South facing roof, and with minimal obstruction; we proposed just under 30% of the plots to have a total of 25kWp of PV. All remaining houses were provided with wiring for photovoltaic panels, so residents could upgrade their homes to carbon neutral if desired.