As businesses become more conscious of their environmental impact, many are turning to energy audits as a way to measure their energy usage and efficiency. An SBEM (Simplified Building Energy Model) energy audit is one of the most popular options. But what exactly is an SBEM energy audit, and how can it help you save money? Let's take a look.
What is an SBEM energy audit?
An SBEM (Simplified Building Energy Model) energy audit is a process that measures the amount of energy used in buildings and compares it against government-set standards. It also takes into account any changes that may have been made to improve the building's performance over time. The audit will typically analyse many factors, such as insulation levels, lighting levels, ventilation systems, and heating systems, to identify areas of potential improvement. This helps provide businesses with an accurate picture of their current energy usage and guides where savings could be made.
Five ways an SBEM energy audit can help your business save money.
1.  Understand your building's efficiency.
The first step in improving your building's efficiency is understanding where your energy is going. An SBEM (Simplified Building Energy Model) energy audit will analyse your building's current usage patterns and identify areas where you can make changes to improve efficiency. This includes identifying any existing inefficiencies, such as outdated equipment or insulation that needs to be replaced. With this knowledge, you can make informed decisions on how best to upgrade your building while limiting wasted energy use.
2.  Identify incentives and grants.
Many local governments offer incentives and grants for businesses that reduce their energy consumption or switch to renewable sources of energy. An SBEM (Simplified Building Energy Model) energy audit will provide detailed information about which incentives you might qualify for, providing a great opportunity to further reduce costs associated with upgrading your building's infrastructure.
3. Lower your energy bills.
One of the most obvious benefits of an SBEM (Simplified Building Energy Model)  energy audit is lower energy bills each month as a result of improved efficiency measures taken after the audit is complete. Simple changes such as switching out incandescent light bulbs for LED lights or installing motion sensors in high-traffic areas can have a dramatic effect on monthly electricity bills while also reducing environmental impact by decreasing wasted energy consumption.
4. Improve your building's comfort level.
A well-executed SBEM (Simplified Building Energy Model)  energy audit will also identify ways to improve the overall comfort level inside your building without significantly increasing utility bills or other expenses associated with running your business operations.
For example, an audit may recommend adding insulation around windows or replacing old HVAC systems with new, more efficient models that won't break down as often due to age-related wear and tear on parts and components over time. These changes can help ensure that all occupants are comfortable without wasting excessive amounts of electricity or gas each month on unnecessary heating or cooling costs individually.
5. Increase employee productivity.
As mentioned earlier, an effective SBEM (Simplified Building Energy Model) energy audit will identify ways your business can save money while also making sure employees are comfortable during work hours, which are both important elements in increasing employee productivity over time!
By addressing factors like lighting levels, air quality, temperature control, and noise levels – you can create a healthier work environment that will encourage workers to stay focused and productive throughout their workday, resulting in greater profits for your business over time!
Interested in saving money and energy? Check out our SBEM blogs!
If you're interested in reading more of our energy audit blogs, be sure to check out another one of our blogs here: SBEM FAQs.
If you liked this blog, be sure to follow us on Facebook and Twitter so that we can keep you updated on our latest posts.
Ready to take your building project to the next level? Let Briary Energy help!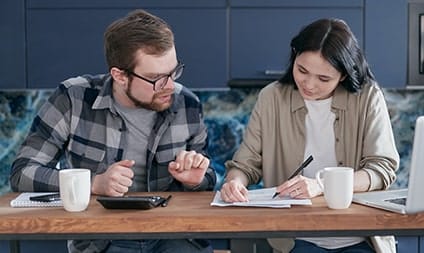 If you're ready to take your building project to the next level, let us help you get there. Switch to Briary Energy.
Get in touch today by contacting us to discuss your building project. Enquire now about SBEM assessments, and send us your drawings for a quick quote. You may call us at 0330 223 6960 for expert advice on energy efficiency or send an e-mail to info@briaryenergy.co.uk for all your queries.
Don't miss out!
Get an accurate SBEM energy audit with Briary Energy today!
Briary Energy is a company that provides energy audits, building energy modelling, and other services to help companies save money on their utility bills.
When you collaborate with us, you get access to our (Simplified Building Energy Model)  SBEM energy audit, which is an energy audit that takes into account your building's unique characteristics. This means that the results from an SBEM audit will be much more accurate than those from a standard energy audit.
Everything you need to know about SBEM energy audits.
What is SBEM and EPC?
SBEM and EPC are acronyms for two different types of energy assessment tools used in the UK. SBEM stands for Simplified Building Energy Model, while EPC stands for Energy Performance Certificate. Both of these tools measure how well a building is performing in terms of its energy efficiency, allowing users to identify areas where they may be able to reduce their energy expenditure and carbon footprint.
What does SBEM energy audit measure?
SBEM, or Simplified Building Energy Model, is an energy assessment used in the UK to measure the energy performance of a building. It measures how energy efficient a building is using a metric called the SAP (Standard Assessment Procedure) rating, which rates buildings from A-G, with A being the most energy efficient. An SBEM energy audit involves checking various aspects of your building such as its roof and walls, heating and cooling systems, ventilation systems and lighting systems.
Do I need to conduct an SBEM energy audit?
Yes, you do need to consider conducting an SBEM (Simplified Building Energy Model) energy audit. An SBEM is a tool used to calculate a building's energy performance before construction, and it can be used to help improve a building's overall energy efficiency. SBEM assessments are required for certain buildings subject to the building regulations in England and Wales, including new buildings or major alterations made to existing buildings.
Is an SBEM energy audit required for refurbishment?
Yes, an SBEM energy audit is required for refurbishment projects in the UK. The Energy Performance of Buildings Regulations 2007 requires that the energy performance of commercial buildings be measured using a Standard Assessment Procedure (SAP) or Simplified Building Energy Model (SBEM). These are both recognised and accepted methods of calculating energy efficiency in buildings. For refurbishment projects, SBEM must be used to assess how building improvements have improved the energy efficiency of the building.
What is the difference between SBEM and SAP?
The primary difference between SBEM and SAP lies in their purpose and the processes they are used for. SBEM (Simplified Building Energy Model) is a calculation tool developed by the UK government to provide assessments of the energy efficiency of non-domestic buildings against current regulatory requirements.
SAP (Standard Assessment Procedure) was specifically designed to assess domestic dwellings with particular regard towards compliance with Part L1A 2006 Building Regulations in England and Wales for areas, such as mechanical service,  lighting efficiency, air tightness, heat emissions, fabric energy efficiency, ventilation and thermal comfort.