SAP calculations for building control are one of the required procedures for new UK buildings, as well as for some extensions or conversions. This blog will explore SAP calculations in the UK, their importance, and why you need the process carried out for building control purposes.
What are SAP calculations?
SAP, which is short for Standard Assessment Procedure, is a score indicative of a residential property's predicted energy performance and efficiency when built. A SAP calculation score is rated from 1 to 100+, based on the projected energy usage of the building on an annual basis. The score is calculated by taking into account the overall structure of a building, its systems for heating and hot water, the type of internal lighting installed, and any renewable energy systems included in the fabric of the building.
Do you need SAP calculation for building control?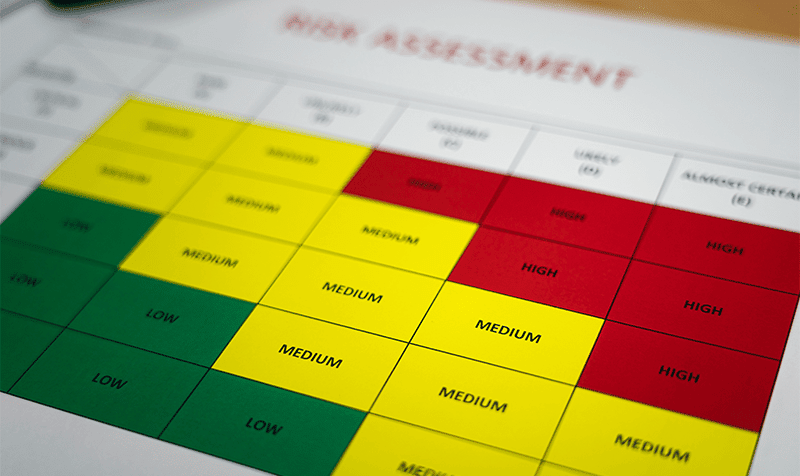 Every new building is required to have a SAP calculation in accordance with Building Regulations in the UK. Part L of The Building Regulations (England and Wales) 2010 pertain to power conservation in buildings. The Part L regulations have developed over the years from a broad requirement to 'make reasonable provision for the conservation of fuel and power' in the Building Act 1984 and updated subsequently to account for various developments and new technologies that affect the fuel and power consumption of buildings. The requirement for SAP calculations first made an appearance in 1995.
New homes and projects that change the use of a dwelling or its energy status in the UK must get an acceptable score on their SAP calculations. Without this, UK building control won't allow continued development of the building, and it is not permitted to sell or lease it to tenants. A SAP calculation 'pass' requires compliance with minimum targets pertaining to a building's quality of construction, its heat retainment systems, solar gain, and CO2 emission predictions.
In addition, every residential property in the UK needs an acceptable SAP score in order to qualify for its Energy Performance Certificate (EPC), which is required before residential properties can be marketed for sale or rented out.
How to pass your SAP calculation
Employing renewable energy systems is one of the most common methods used for making sure the design of a building meets the SAP requirements. You should also ensure the design specifies a good standard of building fabric, with full insulation and sealing of all party walls to avoid heat transmission outwards, especially if the project involves apartments or terraced housing. Measures such as investing in efficient heating controls, high performance windows and low energy light bulbs can also make the difference between a 'pass' and a 'fail'.
Critically, though, the most important advice is to ensure the SAP assessment takes place as early as possible in the design stage. By doing this, you will see sooner rather than later where your plans may be lacking, which will give you more options to choose from in order to rectify the design. If you leave it until the build is well underway, it's likely to be more costly and less time-efficient, not to mention more stressful, to retrospectively introduce features that will raise your project's SAP score. And in some instances, depending on how far along the build is, it might not be practically possible to make such changes at all.
What if the SAP calculations UK for your building generate a 'fail'?
As stated, an Energy Performance Certificate is required before any new residential property goes on the market. To be awarded the required EPC, your building must have achieved a sufficiently high SAP calculations score. Without the EPC, you are not allowed to put the property on the market for sale or rent. Even if the construction is for your own habitation, so you don't feel you require an EPC at this stage as you don't intend to put your property on the market, your new-build will not pass the relevant requirements of the building regulations in the UK.
Again, this stresses the importance of involving competent SAP assessors at the earliest possible stages of the design process, and then throughout the construction, ensuring the energy efficiency of the new build throughout.
Briary Energy can help you build a property that complies with UK building regulations in terms of its SAP calculations. We have worked on the optimisation of designs with small to medium home builders throughout the UK, completing over 6,000 projects over the course of the last 15 years.
We have the expertise and experience you need to make sure that your building obtains a sufficiently high SAP calculation score. Our SAP assessors will work with your building designers and architects to minimise the carbon emissions and energy use of your building, as well as to improve the heat retention of your walls. Alongside the process of SAP assessment, we can also help you optimise other aspects of your building, from air tightness and sound insulation testing to carrying out BREEAM assessments, water efficiency calculations, and more. You can click on the corresponding sections on this website to find out more about the various services that we offer to property developers, architects, landlords, and others involved in the building industry. Contact us today on 0330 223 6960 or by emailing info@briaryenergy.co.uk to get started.
FREQUENTLY ASKED QUESTIONS
What is a SAP calculation?
A SAP evaluation for Building Regulations determines how much energy is needed to run a new residential building. The calculations are required to draw up a Predicted Energy Assessment and receive an On Construction Energy Performance Certificate. The annual energy cost is assessed by generating a score of 1-100+, based on the structure's fabric and heating, hot water systems, etc.
What is SAP construction?
The Standard Assessment Procedure (SAP) is a method put in place by the UK government to assess and compare the energy and environmental performance of buildings to guarantee that any new construction meets not only Building Regulations but also all energy and environmental policy initiatives.
Are predicted energy assessments still required?
If you're selling a home before it's been constructed, you'll need a Predicted Energy Assessment (PEA). It gives data about the building's energy efficiency and is simply the predicted SAP (thermal efficiency) and Environmental Impact (CO2) rating from the SAP calculations carried out during the design stage.
Do I need SAP calculations for an extension?
Typically, SAP calculations are not required for an extension, provided any new glazed areas account for less than 25% of the total floor space (taking into account any existing windows that are removed as a result of the addition of the extension).
What is needed for SAP calculations?
The broad areas assessed to calculate the SAP estimation for building control include the fabric of the building, the heating and hot water systems installed, the type of internal lighting planned, and any renewable technologies to be utilised in the home.
How are SAP ratings calculated?
The term 'SAP' refers to 'The Government's Standard Assessment Procedure for Energy Rating of Dwellings', although the actual score is based on energy costs. It's measured on a scale of one to 100+, where the higher the number achieved, the lower the running costs of the property.
How long do SAP calculations take?
SAP calculations are carried out at various stages of the construction project, so the SAP assessor's involvement will typically run through the duration of your build. However, reputable SAP assessors will aim to complete each report within 5 to 10 working days of the request being submitted, where possible.
Who can carry out SAP calculations?
The SAP rating is a method of comparing energy efficiency between homes. It generates a rating of 1-100+ (where a score of 100 indicates there are no energy costs, and any higher implies the building will be exporting energy to the National Grid). The calculations must be carried out by accredited assessors who are registered with an appropriate body.
SAP Ratings Explained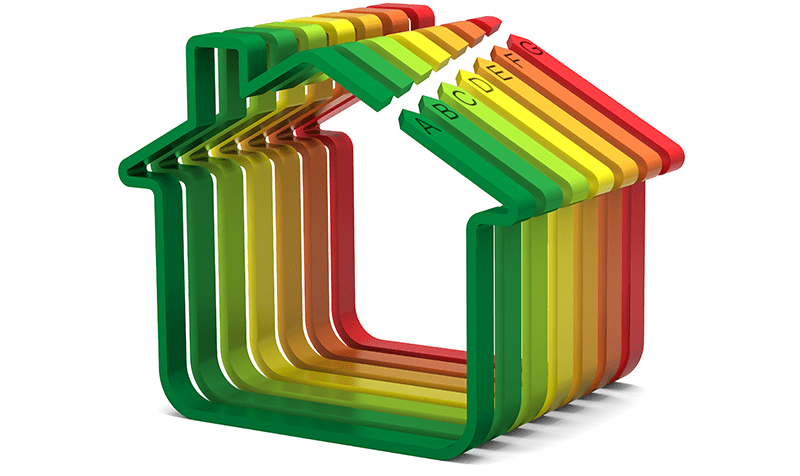 The Standard Assessment Procedure (SAP) is a procedure for assessing and comparing the amount of energy a home will require to offer its inhabitants a certain level of comfort and service. As it is authorised by the UK government, it is the most commonly used technique for demonstrating the energy costs of new builds, some extensions and conversions. Because the requirements underpin Part L of the Building Regulations, which is concerned with fuel and power conservation in a building, a new home's energy performance needs to be government-approved.
When looking at a SAP assessment for establishment control, one important aspect to bear in mind is that it's simply a prediction of energy efficiency. This raises two immediate issues. Firstly, while it's critical for having a new-build signed off by building control, there are other environmental impacts you may need to take into account. Secondly, it is only a prediction, and houses can perform differently once construction is complete depending on how many occupants there are, how inhabitants use the facilities and so on.
Nonetheless, notwithstanding the statutory requirement, SAP calculations for extensions and new builds are still worthwhile as the need for a higher score prompts developers and architects to take energy efficiency into account throughout the design and construction process. It is much easier and less expensive to make changes at this stage than it would be to retrospectively introduce energy-saving features.
A SAP rating ranges from one to 100. The lower the number, the better. If a property is a net energy producer, it may have a rating of over 100.
SAP Calculations: What They Are and Why You Need Them
A SAP calculation for building control is a valuable indicator of a home's energy efficiency and are used for a number of purposes, including meeting Building Regulations requirements, to qualify for Stamp Duty exemption for zero-carbon homes, and to obtain Energy Performance Certificates, to mention a few.
For each property assessed, the SAP calculation determines the Dwelling Emission Rate (DER), which is the volume of CO2 emissions predicted to be released by the building; and the Dweller Fabric Energy Efficiency (DFEE), which is the amount of energy required to maintain a comfortable internal temperature year-round. The DER and the DFEE are compared to the Target Emission Rate (TER) and the Target Fabric Energy Efficiency (TFEE), and provided the former calculations are lower than the latter targets, the building is awarded a pass. The procedure is largely the same across England, Wales, Scotland, and Ireland, except that in Scotland and Wales, only the DER is calculated and compared to the TER.
Understanding how SAP calculations work is advantageous to a property owner, but the process of performing the calculations can be complex and must be left to an expert assessor. Briary Energy can help you out in this area. Visit our homepage today and find out how we can help ensure your new development meets all the necessary energy efficiency requirements.