SAP calculations in the UK are a necessity for any new residential structure these days. A SAP calculation tells you how much energy it will take to run an individual home. It also gives an estimate of the volume of C02 emissions the building is likely to produce.
Therefore, your property's SAP calculation affects not only your home's energy costs but its impact on the environment as well. That's why everyone needs to understand how SAP calculations are done and the role they play in the design and building of new residential properties. Existing homes don't have to go through the same process, except in as much as SAP calculations for an extension may be required under certain circumstances.
Average SAP Calculations in the UK
SAP stands for Standard Assessment Procedure. SAP ratings calculate a property's energy performance based on its energy costs per square metre. A SAP score can be anything from 1 to 100, with this range divided into categories from A to G.
Properties that score anywhere from 92 to 100 are A-rated and are considered to be the most energy-efficient. Those that score between 1 and 20 are rated G and are not very energy-efficient at all, meaning that anyone living in or owning a G-rated property is likely to have significantly higher energy costs.
The overall average SAP rating in the UK is 63.2 based on the English Housing Survey Headline Report, whose most recent figures are for 2018. Looking only at England and Wales, the 2019 average for homes was 68.4, with 44% of the total residences falling into category C and below.
Although the highest rating is 100, there are instances where dwellings can exceed this score. For example, structures that are 100% reliant on solar panels can produce enough energy themselves to run the home and even create a surplus that can be ploughed back into the National Grid.
Role of SAP Ratings
In the UK, a SAP assessment is required under building and planning regulations. SAP calculations online are usually carried out at four stages of a building project: at the draft design stage, then again when the design is finalised; then in draft while the property is under construction, with a final assessment carried out once the work is complete.
Why are SAP ratings considered a critical part of building properties?
The UK has extremely ambitious targets in terms of goals set to help curb the negative effects of climate change. The Government aims to reduce the UK's total emissions as measured in 1990 by 78% by 2035.
This goal, though ambitious, is understandable in the light of the global impact of climate change as seen and felt today. Of course, one of the best ways to move towards this goal is to ensure that every newly built home and structure doesn't add to the problem. And that's where the SAP rating comes in.
For home buyers and future tenants, it's important to understand a dwelling's SAP rating because this also affects their budget and spending. The lower the rating, the more likely they are to spend a greater proportion of their income on utility bills and other energy costs. As far as possible, buyers and renters should take a property's SAP ratings into account when deciding whether to live in it, in order to ensure better control over their budget, especially in the light of recent huge hikes in the prices of gas and electricity.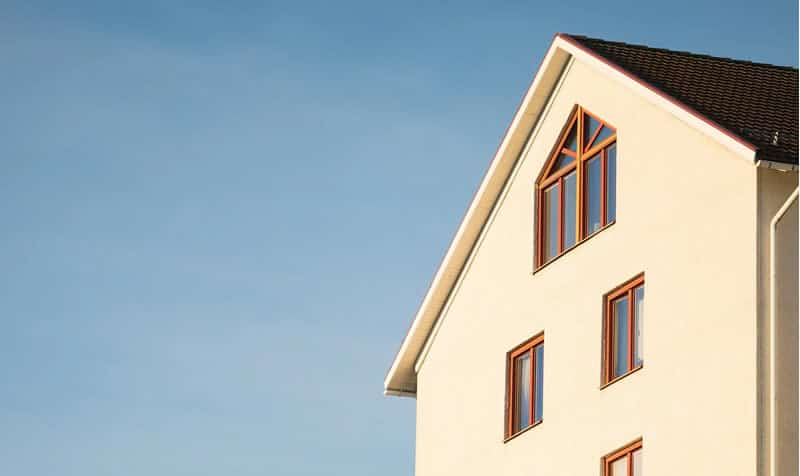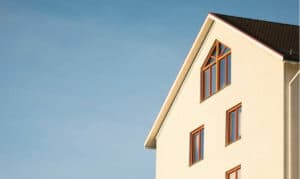 How Energy Costs are Calculated
Because SAP ratings are derived from the amount of energy required to run a building, it's important to determine what factors affect this calculation. Knowing how SAP ratings are calculated will help you understand what to consider when planning the building of a house, for instance.
SAP calculations compute energy costs by looking at:
The materials used in constructing the dwelling;
The type of heating and cooling system to be installed;
The amount of internal lighting; and
The use of renewable technologies inside the home.
Let's say a particular home faces the east, which means that it receives a large amount of natural light in the mornings when the sun rises. If it only has a limited number of windows to let natural light in, it will also need to have more lights installed. And that means lighting it sufficiently for daily living is likely to consume more energy. However, including more windows could also mean that the building would allow more heat in when the sun's out but could potentially lose a lot in cooler weather. All these factors need to be taken into account when planning a new build so that design elements can be installed, which will balance the equation out.
SAP assessments are done before work starts on the construction of a dwelling in order to avoid additional costs at a later date if plans need to be changed to improve the structure's overall SAP rating.
The assessor looks at the detailed plans and places a numerical value on each of the different design aspects. As well as determining whether the plan aligns with current Building Regulations, the assessor also considers whether the proposed building can help the inhabitants conserve fuel and power.
Note that the SAP calculation will not be finalised until the dwelling has been fully constructed and assessed. That's because, in any building project, there can be changes along the way, which could affect the overall rating.
Call Briary Energy on 020 3397 1373 if you would like further information on booking a SAP calculation for your proposed development.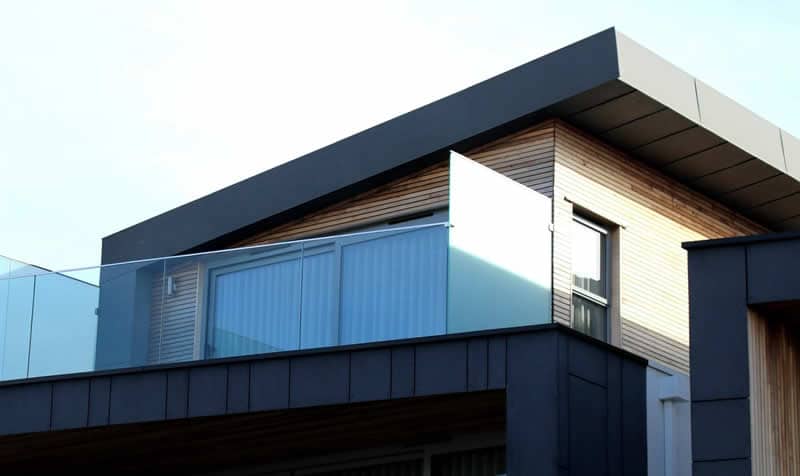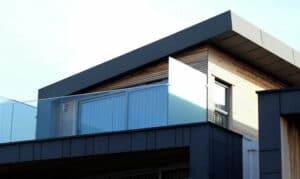 FREQUENTLY ASKED QUESTIONS
What is a SAP calculation?
A SAP calculation in the UK is an estimate of how much energy new residential properties may use when built. It's required to get a Predicted Energy Assessment and an On Construction Energy Performance Certificate (EPC). Your building's SAP score is between 1 and 100+ based on various elements of the structure and the type of heating system installed.
What is a SAP construction?
The Standard Assessment Procedure (SAP) is a process implemented by the Government to assess and analyse the environmental performance of a new build. A SAP in construction ensures that design elements integrated into the building will meet all the necessary regulations, including all energy and environmental policies.
How are SAP ratings calculated?
A SAP estimation UK-wide is the Government's Standard Assessment Procedure for Energy Rating of Dwellings,  mostly centred on energy costs. The procedure is a desktop exercise – so there is no site visit – and a score of between 1 and 100+ is calculated based on the physical plans for a development. The higher the score, the more energy-efficient the structure.
Why do I need a SAP calculation for an extension?
A SAP calculation is utilised to comply with regulatory standards for both buildings and the environment. If your planned extension contains a significant amount of glazing, it will affect the overall property's energy efficiency and any future Energy Performance Certificate when you sell your home. A SAP calculation helps identify this and can suggest changes to address the issue.
How do you pass a SAP calculation?
There's no pass mark as such, but less energy-efficient homes are likely to be more difficult to sell. One way to achieve a better score is to complete your SAP calculation at design stage and take on board the assessor's recommendations. Investing in good building fabric, insulating walls, integrating heating controls and utilising low energy lightbulbs can improve your score.
What is the difference between SAP and RdSAP?
The SAP or Standard Assessment Procedure is done to certify the building of new homes. The Reduced Data Standard Assessment Procedure (RdSAP), on the other hand, is the process used to acquire an EPC certificate for an existing building or conversion.
SAP Calculations
The Standard Assessment Procedure or SAP is a calculation carried out to assess the energy capabilities of a newly built house. It is mandated by Government and is one of the prior certifications needed before constructing a new building. It is carried out by trained SAP Assessors, who measure the environmental implications of a new build. The SAP calculations cost is outweighed by its benefits: an experienced assessor can help you make your new building more energy-efficient and therefore more attractive to future buyers. If you intend to live in the structure yourself, a SAP calculation can help bring future energy costs down.
SAP calculations are rated on a scale from 1 to 100+. The higher the rating, the lower the energy costs in running the building. The calculations are based on four key factors: its heating system, the ventilation, the internal lighting, and any renewable technologies installed.
Reasons Why SAP Calculations Are Required
A SAP assessment in the UK is required by the Government alongside other building credentials for any new build property. The SAP is carried out to ensure that all new buildings comply with the energy standards set by the Government. These calculations are made based on many factors, including the floor plans, the orientation of the building, the construction specification of walls, roofs, floors, and windows, and more.
SAP ratings run from 1 to 100. Attaining a score of 100 means there will be zero costs for energy in future. The lower the score, the more the building will cost to run.
Explaining How SAP Calculation Works
Simply put, a Standard Assessment Procedure or a SAP evaluation in the UK is carried out to assess all the energy costs associated with a home. The SAP quantifies the performance in terms of energy use per unit floor area and delivers a fuel-cost based energy rating.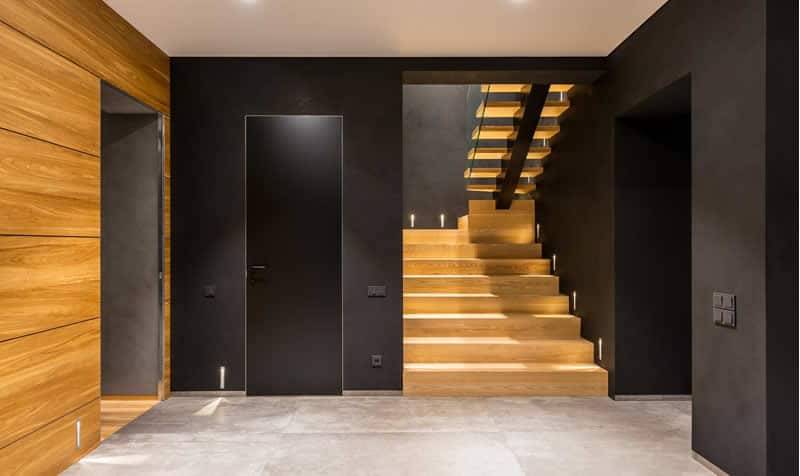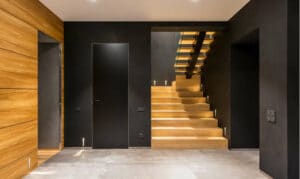 It also assesses the CO2 (Carbon Dioxide) emissions of the whole house. These indicators estimate assumed annual energy consumption for the provision of space heating, domestic hot water, lighting, and ventilation.
The Implications Of Your SAP Score
Why do I have to be compliant?
For the building to be legal, it needs the proper certifications and permits from the Government. That means meeting the set criteria and standards for establishments, including the energy score you receive from your Standard Assessment Procedure. Without a SAP score, the property cannot legally be sold or rented out.
Do I need to make changes based on the SAP?
The assessor will make recommendations on how you can improve your construction's score. Often, this may involve improving insulation, installing energy-efficient lighting, including renewable technologies and so on. Undertaking these suggestions may make your building easier to sell in future.
To identify your proposed building's SAP score and any changes that may be desirable to improve its rating, work with Briary Energy. We collaborate with you to ensure you get the certifications you need and to improve the overall energy efficiency of your new-build project.